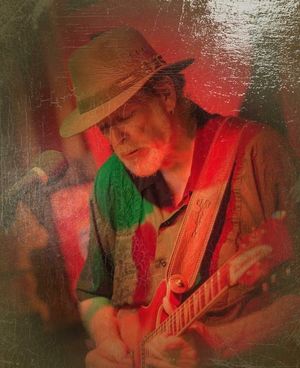 Doc Shaker started playing Blues and British Invasion music at colleges, town halls, and roadhouses in South Dakota in 1964. In the 60's he played in landmark clubs like, "The Cafe Wah, The Hippodrome, and Trudy Heller's, all in Greenwich Village, New York City. He moved to Eastern Long Island and played and recorded throughout the '70s and 80's mostly in N.Y.C. and The Hamptons. Some of those bands were: The Tweed Ring, The Wall, The Sunrise Highway Band, The Muskrats, and the (N.Y.) Shakers.
 Doc moved to Springhill, Florida in 1989 and soon joined a local band as a drummer. He then formed several bands
here in  Florida including, the "Big Foot Boogie Band", Rhythm Xpress, Doc Shaker's Blues Remedy, and Blues &
Company, before forming today's Big Foot Band.
Jon Wilson joined BIG FOOT in 2020.  Jon brings great vocals and diverse keyboard and vocal artistry to Big Foot, from Blues to Elton John to Beatles and Billy Joel.
John was classically trained from the age of five, and started working in bands from the age of 15.  He's played all genres of music.